The KADOKAWA group's management philosophy is "continuity and change," which means that the constant pursuit of novelty will showcase what is eternal and immutable. KADOKAWA will continue to grow as a unique, global entertainment corporate group under the management philosophy and will provide diverse ways of thinking, free thought and flexibility in common sense to create a sustainable, affluent society and contribute to achieving the SDGs.

We will identify priority issues in existing operations, new operations and governance, such as the reduction of waste through production and logistics reform, the curbing of the consumption of forest resources and water resources, the provision of educational opportunities, such as "N High School", which provides online classes, the appointment of female officers, the promotion of women to leadership roles, equal opportunities for women, and the consideration of the effects of "Tokorozawa Sakura Town" on the local economy and the natural environment, and will set goals to promote initiatives to achieve the SDGs.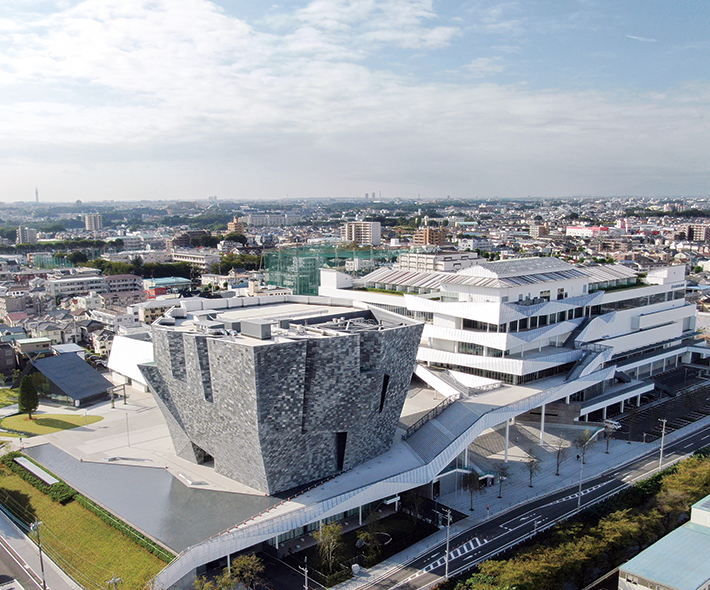 From Tokorozawa Sakura Town to the World – KADOKAWA's Own
SDGs
Since first opening in November of 2020, Tokorozawa Sakura Town has served not only as an office for KADOKAWA, but also as a major hub for promoting the company's digital publishing revolution while actively bringing pop culture to the masses. At the same time, it also plays a central role in KADOKAWA's efforts to bring SDGs to the content business.
Originally Published in Volume 2 (Winter 2020) of MIT Technology Review Japan (Publisher: KADOKAWA ASCII Research Laboratories, Inc.)
© 2016-2021 MIT TECHNOLOGY REVIEW Japan. All rights reserved.
What are the SDGs?
SDGs is the abbreviation for Sustainable Development Goals.
The SDGs are goals shared by the international community that have been established to address urgent global issues, including poverty and famine, energy, climate change, and peaceful society, and to change the world. They consist of 17 goals and 169 targets. The SDGs were adopted by the heads of state at the "U.N. Sustainable Development Summit" held at the U.N. Headquarters in New York in September 2015.
United Nations Information Centre