Operations of video community service, planning and operations of events, and distribution of mobile content

In our web service business, we develop a range of digital content and services, harnessing our cutting-edge ideas and excellent technical abilities as our strength based on the "Created online, connected online" concept. This includes the video platform "niconico", the planning and development of smartphone games and video games, and events such as the "Niconico Chokaigi", which reproduces the online world in the real world, and "Animelo Summer Live", the largest anime song event in the world.
---
---
Platform
Beginning with "Niconico Video" and "Niconico Live Streaming", "niconico" offers a variety of video social network services which enable users to enjoy communication using our original comment-posting function.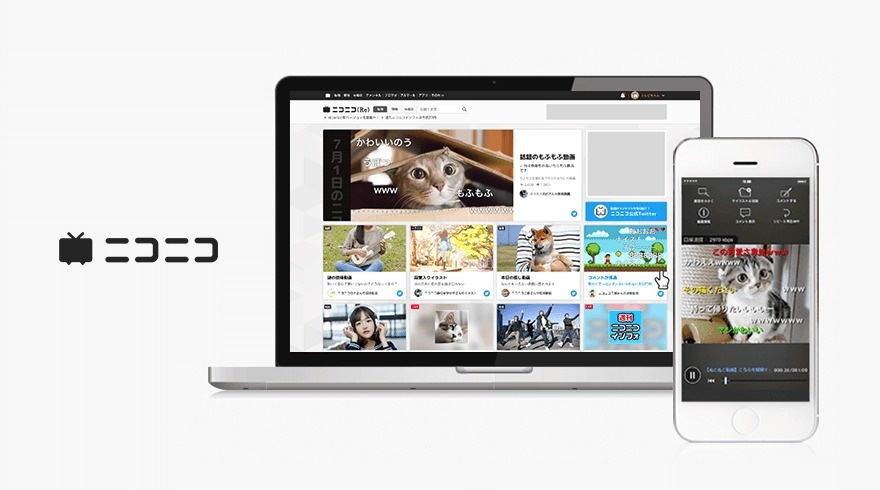 ---
Live
We plan and operate new types of events which transcend boundaries of the digital and the real world, such as "Niconico Chokaigi", the video game festival "Tokaigi (Game Party Japan)" and the world's largest anime song event "Animelo Summer Live."
---

---
Mobile Content
We distribute entertainment content, including music, anime, the grand sumo tournament, audiobooks, the entertainment news website, the online shopping website for mobile devices.
---
Group companies
---
DWANGO Co., Ltd.

DWANGO develops a variety of digital content and services, taking advantage of innovative ideas and advanced technologies. Under the concept of "Born in the Net, Connected by the Net," the company operates "niconico", the video platform, and holds events, including "Niconico Chokaigi", events in the real world that mimic online events, and "Animelo Summer Live", the world's largest animation music event.
It also engages in education. It has developed "N Prep School", an e-learning application, in cooperation with "N High School", which is run by Kadokawa Dwango Gakuen. It cooperates with Vantan (a subsidiary), an educational institution to cultivate young creators.

Custom Cast, Inc.

They develop and operate "Custom Cast", an app where you can create a unique 3D avatar to your liking by freely selecting from a variety of parts with a single smartphone, including face, hairstyle, height, and body shape.