Taking on new businesses centered around intellectual property through advances in digital transformation and ABW (Activity Based Working)

We are involved in new businesses in a range of fields, including merchandising by planning and selling character merchandise, esports, and educational activities, as well as our service business centered on "Tokorozawa Sakura Town" and our event business.

---
---
Education
With our "N Prep School" learning app, we offer an all-in-one learning system that optimizes the live-streaming of classes and educational materials for smartphones in cooperation with "N High School". Through operating Vantan, an educational organization to develop young creators, and more, we are making a strong effort in the education field.
---

---
esports
We manage "FAV gaming", a pro gaming team, and plan and operate esports events.

---

---
Merchandising
Licensees and KADOKAWA CORPORATION sell merchandising, including goods linked with KADOKAWA animation, books, comics, and games. There are a wide variety of goods, including figures, which are popular, stationery, and confectioneries. They are sold at e-commerce stores directly managed by KADOKAWA, animation specialty stores, bookstores, exclusive sales outlets at airports, and other types of stores as well as at events in Japan and overseas. Overseas, translated publications are sold and certain goods are sold exclusively at events mainly through overseas bases.

---

©Tappei Nagatsuki, Published by KADOKAWA CORPORATION / Re: ZERO –Starting Life in Another World– Production Committee
©Nintendo
---
Experience Business, Inbound Business
Tokorozawa Sakura Town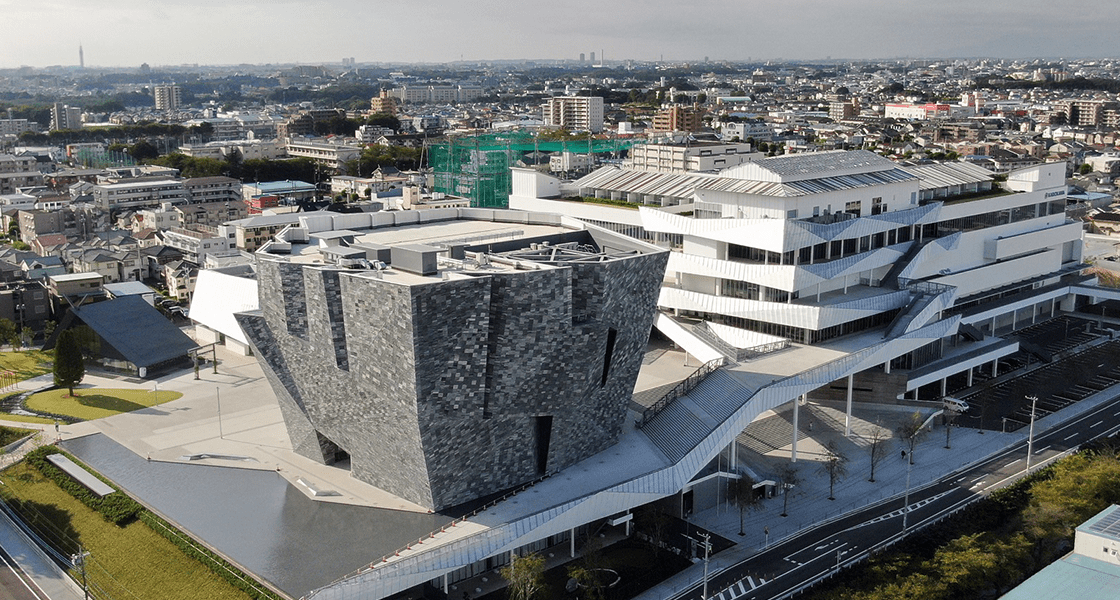 In November 2020, KADOKAWA opened "Tokorozawa Sakura Town", a large-scale complex that is also the largest pop-culture facility in Japan. This facility is a base for "The Cool Japan Forest Vision" promoted jointly by KADOKAWA and the Tokorozawa city government, which aims to create a city everyone wants to live in and visit, blending greenery, culture, and industry. In addition to an expansive office, book manufacturer, and distribution factory, the facility also features an event hall, a hotel, a restaurant, and a variety of shops offering new experiences with intellectual property. We will showcase the appeal of Japanese culture and content to the world from "Tokorozawa Sakura Town" in the future.
Kadokawa Culture Museum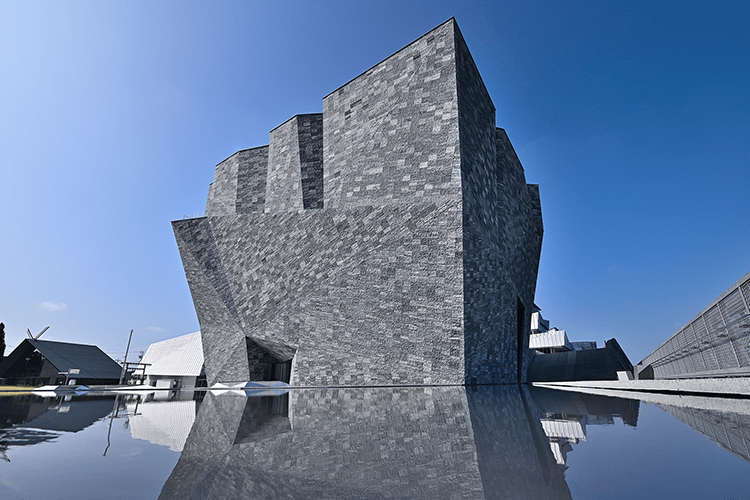 This is the flagship facility of "Tokorozawa Sakura Town", operated by the Kadokawa Culture Promotion Foundation with design overseen by Kengo Kuma. An unprecedented project mixing a library, museum, and art museum together, this multicultural museum goes back and forth between the real world and virtual reality while inspiring the imagination.
Japan Pavilion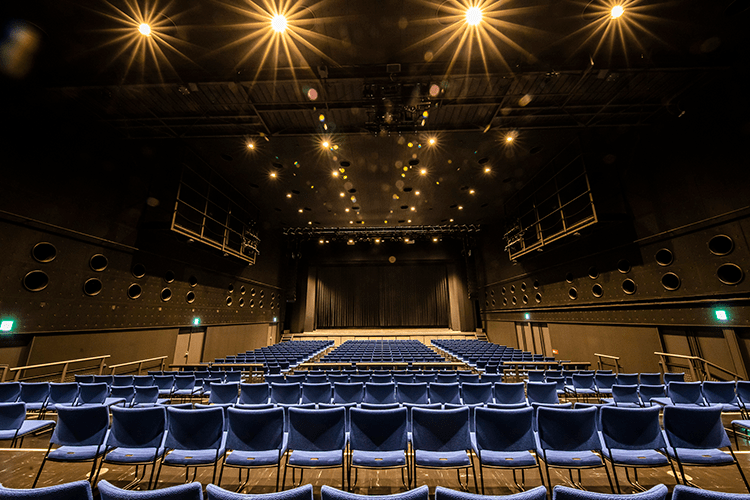 Features two event halls: Hall A, with a capacity of 650 seated or up to 1,800 standing, and theatre-style Hall B, with a capacity of 200 seated. They can be used for a variety of purposes, from concerts, esports tournaments, and 2.5-dimensional stage performances to events.
EJ Anime Hotel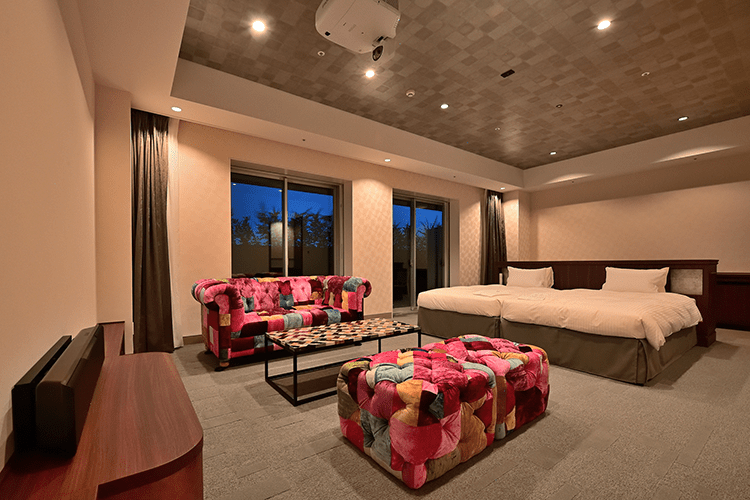 An experience-based hotel with an anime theme, allowing guests to stay overnight within their favorite stories. We are developing a collaborative room offering the worldview of anime, comics, games, and more.
*EJ refers to "Entertainment Japan"
Da Vinci Store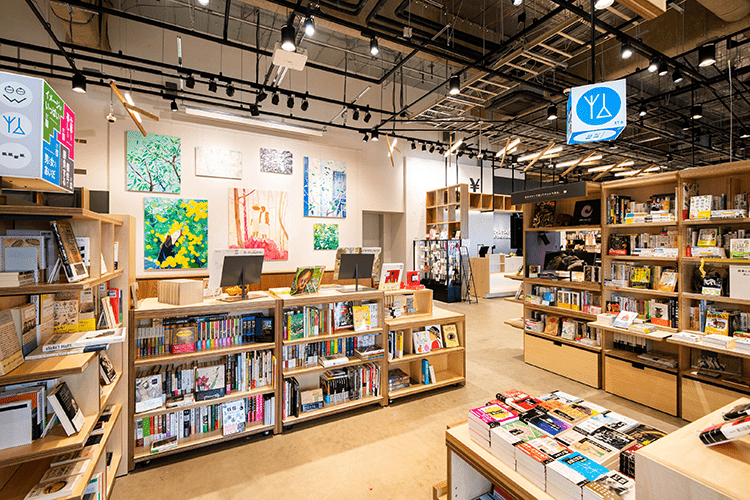 An experience-based book store operated directly by KADOKAWA. The store features a section of books featuring select authors and an area produced in collaboration with the "Kadokawa Culture Museum", and it also sells merchandise.
Canteen KADOKAWA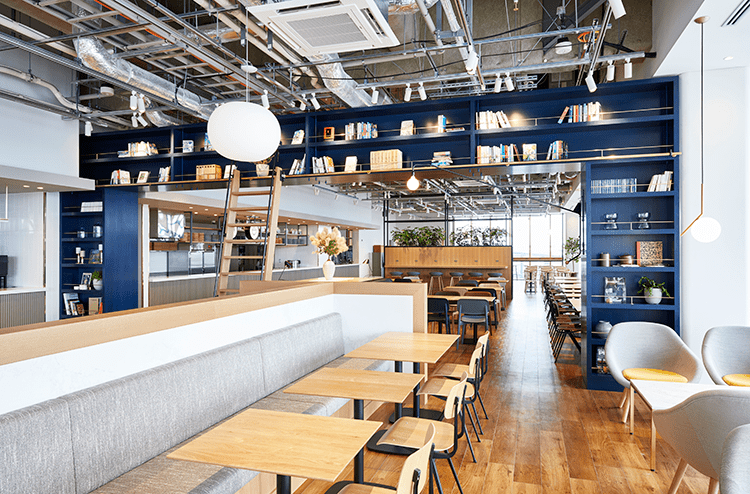 A restaurant with food made using large amounts of ingredients that are local, fresh, and seasonal, including their own curry and daily specials. While it is a cafeteria for employees, customers can also visit the Canteen.
Sennin Terrace, Central Plaza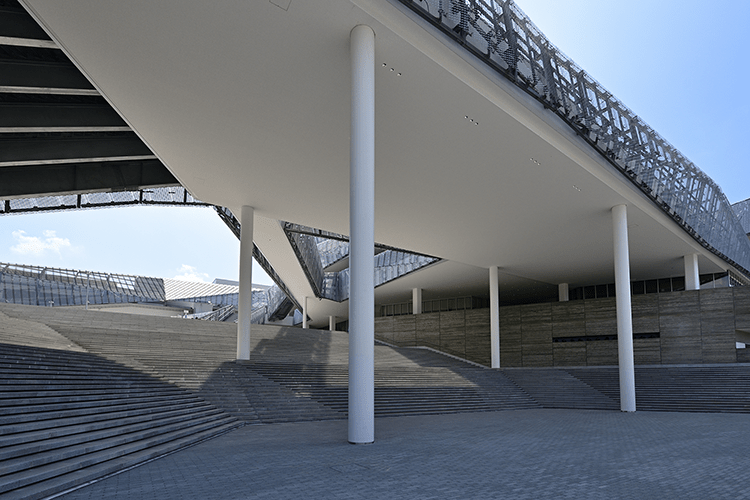 Sennin Terrace expands out towards the row of cherry blossom trees along the Azuma River, and the Central Plaza hosts a variety of events. These two open spaces are quite expansive.
Musashino Reiwa Shrine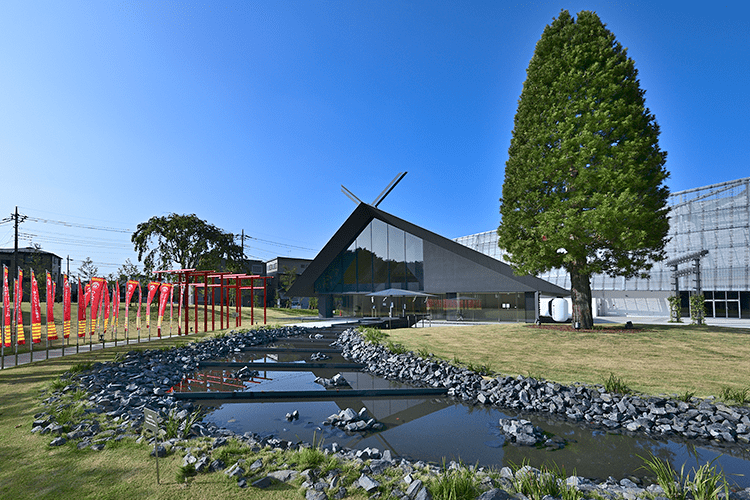 This is a new shrine built in "Tokorozawa Sakura Town" to wish for the continual development of bright Japanese culture. The shrine is called "Musashino Reiwa Shrine".
---
Narita Anime Deck, Kyushu Anime Deck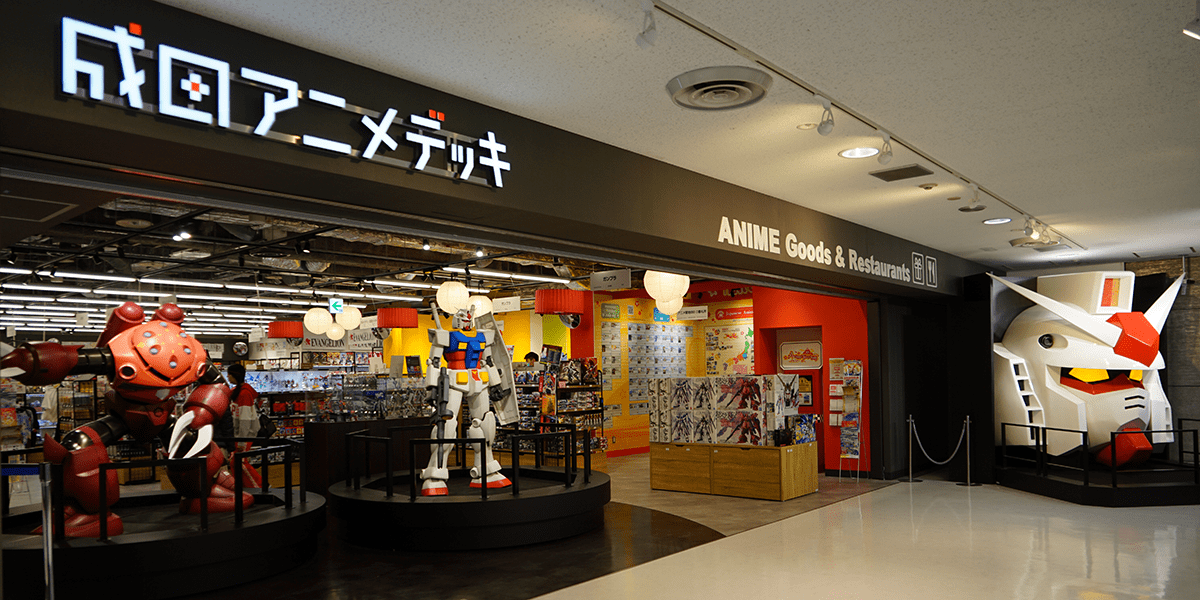 Narita Anime Deck
©SOTSU・SUNRISE
In November 2019, we opened "Narita Anime Deck", a hands-on entertainment facility with the theme of animation, where visitors can buy goods and enjoy food and beverages on the second floor of the main building of Narita International Airport Terminal 2. "Narita Anime Deck" is a new type of entertainment facility where visitors can experience globally acclaimed Japanese animation culture and the appeal of characters through goods, food, events and photo-shooting areas. The facility has three sections: a shop, a restaurant and an entertainment café. Visitors can buy animation and games, among other goods, and can enjoy a menu associated with popular animation and stage events. From October 2020, the restaurant has expanded to become a hub for ramen tourism, with Hand-selected from "Across Japan! Ramen Walker - a Journey of Flavors".
KADOKAWA opened "Kyushu Anime Deck" in "SAKURA MACHI Kumamoto", a commercial facility in Kumamoto, in September 2019 to increase recognition of the KADOKAWA brand in Japan and in Asia.
*The entertainment café is temporarily closed from April 1, 2022, and the restaurant is closed from June 1, 2022.
---
Events
We operate the "EJ Anime Theatre Shinjuku", specializing in anime. We offer service and experience-based entertainment through operating movie screens, event spaces, and a cafe together. Regarding Japanese anime as a form of world-class culture, the "EJ Anime Museum" opened on the third floor of the "Kadokawa Culture Museum" at "Tokorozawa Sakura Town" in November 2020 as a place to introduce anime through a unique perspective. We hosted the "Newtype 35th Anniversary Anime Chronicle" in commemoration of 35 years of Newtype, a monthly magazine published by KADOKAWA, as an exhibition to coincide with the opening of the theatre. In addition to developing events and stage productions related to our content, we created the "READPIA" brand for public reading events that are gaining popularity among a wide range of people and are working to further strengthen our lineup. We are also putting effort into stage plans in collaboration with other companies, including Toraja - NINJAPAN - created by Johnny & Associates and Shochiku.
---

---
Group companies
---