Operations of a Professional School for Creative Fields and Development of a Cutting-edge Online Learning System
In the education segment, we operate VANTAN, a professional education establishment specifically for creative fields. We also opened the new VANTAN CREATOR ACADEMY, which trains human resources that can be active in next-gen video media, and we are putting effort into the training of creators in a variety of fields.
---
With DWANGO, we operate N Prep School, a learning app that features interactive live classes, educational materials, and forums, and are developing and producing virtual learning platforms and content using VR. DWANGO offers the most advanced online learning system in the world in connection with N High School and S High School, both of which are internet-based correspondence high schools.

We will create a learning environment where each student can showcase their talents and will develop content and services that develop these talents without limit.
---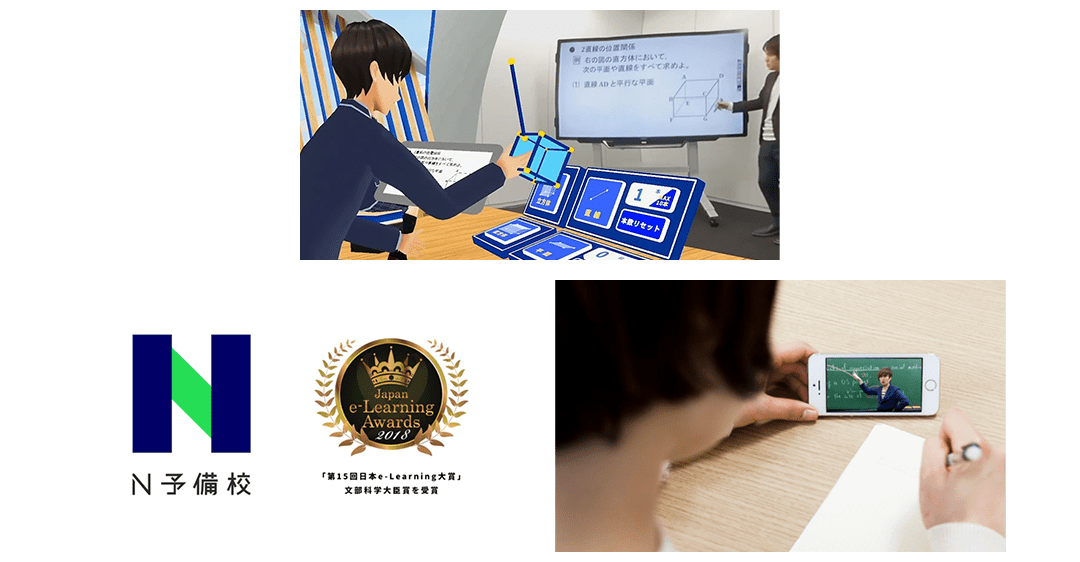 ---
Group companies
---
DWANGO Co., Ltd.

DWANGO develops a variety of digital content and services, taking advantage of innovative ideas and advanced technologies. Under the concept of "Inspiring people,connecting humanity with technology," the company operates "Niconico", the video platform, and holds events, including "Niconico Chokaigi", events in the real world that mimic online events, and "Animelo Summer Live", the world's largest animation music event.
It also engages in education. It has developed "N Prep School", an e-learning application, in cooperation with "N High School", which is run by Kadokawa Dwango Gakuen. It cooperates with Vantan (a subsidiary), an educational institution to cultivate young creators.

Vantan Inc.

Founded in 1965. They develop the practical school business with a vision to create a school that is more similar to society than any other school in the world. They develop human resources that can contribute to society right away through practical education, which includes long-term internships, projects in collaboration with industry, and courses taught by teachers who are active in their field. (Tokyo, Osaka, and Nagoya)
They have developed schools in various fields, including fashion, hair and makeup, beauty, graphic design, film, games, e-sports, anime, pastry chef, cafes, and programming, as well as for creators, influencers, and producers in the entertainment field.
Over 200,000 graduates have already been produced.