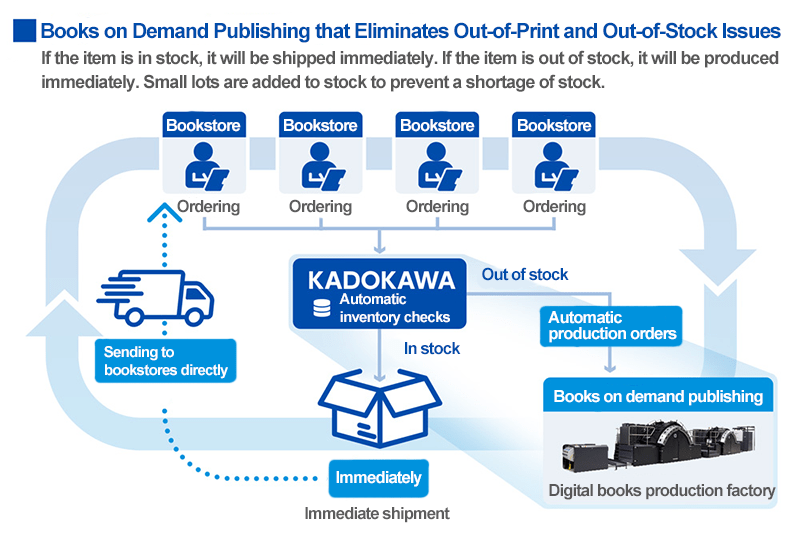 ---
A book production and distribution plant established in "Tokorozawa Sakura Town" has cutting-edge digital printing facilities and facilitates the manufacturing and sales of books on demand. We can deliver books to the people who need them, when they need them. This method greatly improved from the general Print on Demand system and the entire process is controlled by computers, so that the period from sales order to delivery can be shortened significantly. We carefully produce individual books, which are never out of stock, for readers worldwide.
---

---
Cutting-edge book production equipment, "BEC", was used to promptly reprint The Chemical History of a Candle.
Dr. Akira Yoshino, a Nobel laureate in chemistry, said that The Chemical History of a Candle by Michael Faraday was the starting point of his interest in chemistry, after which many orders were placed for the book under "Kadokawa Bunko" and "Kadokawa Tsubasa Bunko". KADOKAWA promptly reprinted the item (80,000 copies in total). It produced and shipped the copies quickly, using state-of-the art book production equipment, "BEC". KADOKAWA will promote the digitization of communication and then the digitization of action.
---